Why SPC Flooring Will Replace Laminate Flooring?
Views: 168 Author: Site Editor Publish Time: 2021-03-29 Origin: Site Inquire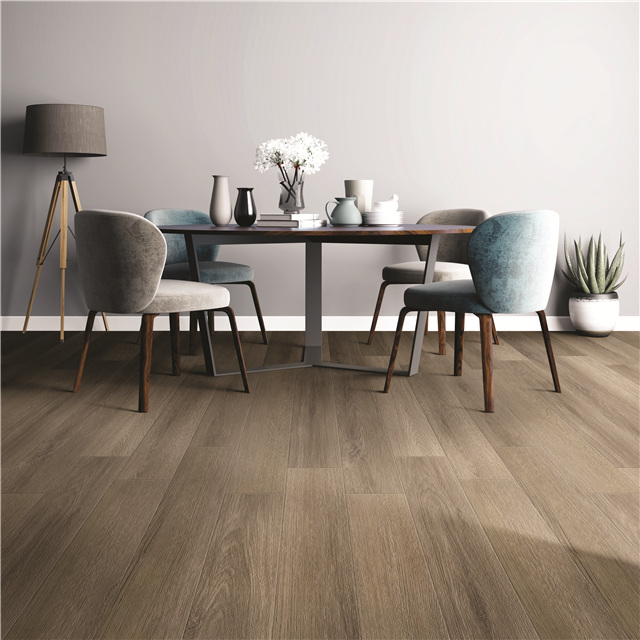 SPC flooring will replace laminate flooring in the future. WHY? The laminate flooring is preferable for two outstanding advantages: high durability and rich patterns. However, the main ingredients of the laminate floor are cork and glue. The former means that this floor is not waterproof and fireproof. And the latter one can cause formaldehyde.
What are the problem of installing SPC flooring or laminate? In fact, SPC flooring has many other advantages over the laminate floor. If you are hesitating to buy SPC flooring or laminate flooring, this article should be helpful to you. Now let's dive into the topic!
1. Formaldehyde Problem
Let's talk about the most dangerous factor first-formaldehyde. Formaldehyde is the commonest source of indoor air pollution. And I bet you have already heard some cases of formaldehyde poisoning. So how would you feel if you walk on the floor that keeps producing poisonous gas every day? Is SPC flooring toxic? The answer is absolutely not because both the production and installation of the SPC flooring are glue-free. This can eliminate the toxic gas such as formaldehyde and benzene in the first place to make you feel more comfortable.
However, laminate floor can be toxic as its production and installation requires glue. If its top layer and adhesive contain and realease harmful chemical like formaldehyde, your health will be threatened.
Some people might say that the formaldehyde will disappear after a few months. But the truth is, the floor will produce formaldehyde forever. It is just the formaldehyde's air density will drop at a relatively safe level, which is still harmful to human bodies.
Therefore, when selecting flooring, more and more people skip the laminate floor for their health.
Laminate Flooring

2. Waterproof Performance
The core layer of the laminate flooring is made up of medium-density fiberboard. The main ingredient of the fiberboard is cork, so the laminate flooring is not waterproof. However, the main part of SPC flooring is made up of waterproof things such as wear layer, mineral powder, stone powder, and polymer powder. So, you can use SPC flooring in the kitchen and bathroom without worrying about the water problem.
The laminate flooring can deform and go moldy in the moist areas. Once the problems occur, you will need to replace the entire floor, which cost you labor and money.
3. Fireproof Performance
Again, as the laminate floor's main ingredient is cork powder, it is not fireproof, either. In contrast, the SPC click-lock floor carries a high fireproof performance. When the fire contacts with the SPC floor, it will go out immediately without producing any harmful gas. As people take the fire-prevention work more seriously, the SPC floor is becoming more and more acclaimed.
4. Durability and Rich Patterns
SPC flooring also has the same durability that laminate flooring is proud of. SPC flooring's wear resistance has already reached 6000 revolutions. It means there would be no scratches, even if you use the steel wool brush to rub it.
Laminate flooring does have a variety of patterns, but SPC flooring is not far behind. Through the high-tech process, the patterns of SPC flooring can be colorful and authentic at the request of customers.
5. Affordability
For most families, price is one of the most important factors while selecting floors. Compared to other floors, the SPC floor doesn't cost much. Besides, it can mimic the appearance of wood and stone, so it is also more cost-effective than other floors.
To sum up, there will be no problem of installing SPC flooring for your house. It is a better option than laminate flooring.
Finally, thanks for reading our article. If you have any questions about SPC flooring, please feel free to contact us at Sales@Cocorosasurefaces.com. COCOROSA is one of the most professional vinyl flooring manufacturers who can supply high-quality SPC flooring.
Look forward to hearing from you!