Why Can You Save Money with SPC Vinyl Flooring?
Views: 5 Author: Site Editor Publish Time: 2021-07-26 Origin: Site Inquire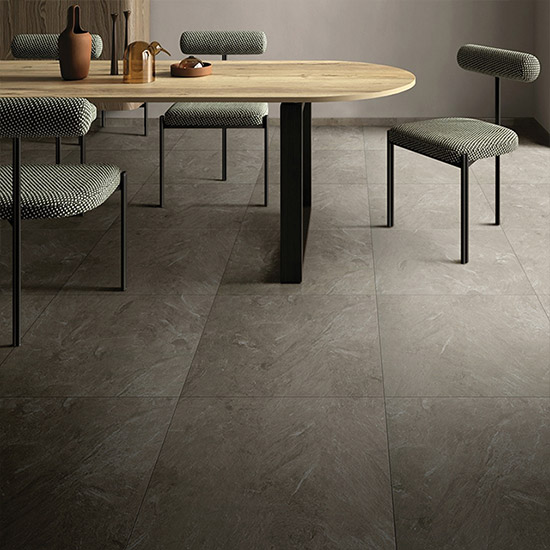 Every homeowner or business owner needs to be a good financial planner when choosing new flooring. Saving money is always a priority for most people. It doesn't mean you have to choose the cheapest type or use less material as much as possible. The very first thing you should do is to choose the right type of flooring. SPC vinyl flooring is an inexpensive flooring with a rigid surface on the market. Today, let's discuss why SPC flooring can save your money in several aspects.
SPC Vinyl Flooring Is Waterproof
Unlike hardwood flooring or ceramic tiles, SPC vinyl flooring is 100% waterproof. The biggest reason why SPC is waterproof is its main material which is PVC resin.
PVC has no special reaction to water. Thus, SPC planks will not deform, damage, and mildew because of moisture. Besides, natural limestone powder is added to the raw material of SPC flooring. Limestone is a new environmentally-friendly material for surface decoration. It enhances the waterproof performance of SPC vinyl flooring.
The excellent waterproof performance of SPC vinyl flooring prevents expensive repair, saving your cost to some extent.
SPC Vinyl Flooring Is Easy-installed
Some homeowners quit buying the flooring because of the high installation cost instead of its price. That is true. Installing new flooring always costs a lot of money and time. But the click-lock method makes installing SPC flooring a piece of cake.
Most SPC vinyl flooring you can buy on the market is click lock SPC plank. What is click lock? It stands for the installation method of SPC flooring. With the design of tongue and groove, planks can easily interlock without glue or nails. Therefore, you don't need to hire a professional to install the new flooring. You can simply do it by yourself at home.
Besides, the preparations for sub-floors are not complex at all. SPC vinyl flooring can be installed over concrete, wood floor, ceramics tiles, or other existing floorings. Thus, SPC click lock flooring can reduce the installation cost as well as the time.
SPC Vinyl Flooring Can Add Home Value

Many homeowners want to make their home look more appealing by installing luxurious flooring. Hardwood, marble, natural stone tiles, etc, all these can meet their requirement except for the price. Besides expensive flooring material, you will need to pay a high installation cost. Consequently, SPC vinyl flooring has become the solution for lots of people.
SPC vinyl flooring imitates the look of natural wood or stone flooring. It is available in various colors, patterns, and styles. You can tell the exact difference visibly. SPC can be installed at almost every corner of the house. With the beauty of natural material, it can increase home value. What's more, SPC costs less than other luxury floorings. It is a cost-effective option for every homeowner.
SPC Vinyl Flooring Is Easy to Maintain
For some luxury flooring, you have to pay for maintenance regularly like waxing, polishing, which costs you extra money. However, it is easier to maintain SPC vinyl flooring. For regular cleaning, use the vacuum to remove dirt and debris on the flooring. For deeper cleaning, you can mop the flooring with warm water or apply the appropriate cleanser. As SPC is scratch-resistant, it is not necessary to apply wax to maintain the floor.
SPC Vinyl Flooring Is Durable
SPC vinyl flooring has a long service life. It has a special wear layer, protect it against scratch and wear. Therefore, SPC is perfect for high-traffic areas like kitchens, hospitals, living rooms, etc. Its stability ensures you don't have to pay for the repair. If the planks are damaged by improper maintenance, the replacement is also easy because of the click-lock system.
Where to Buy SPC Vinyl Flooring
COCOROSA is a professional flooring manufacturer, providing high-quality SPC vinyl flooring and LVT flooring. If you want to know more about our products, welcome to contact us at Sales@Cocorosasurefaces.com.