LVT Vs Laminate: Which To Buy?
Views: 8 Author: Site Editor Publish Time: 2021-03-01 Origin: Site Inquire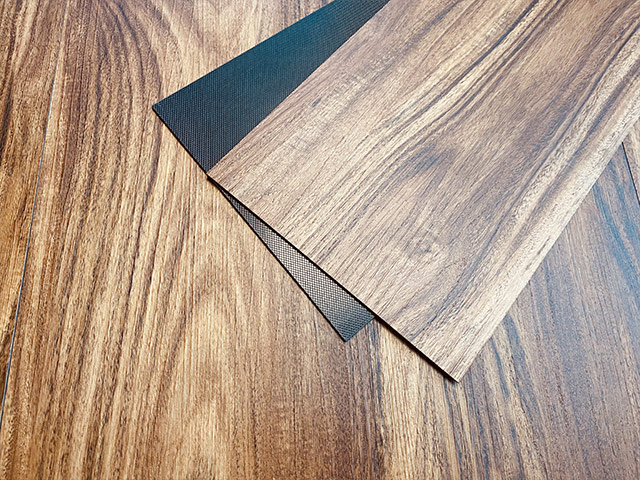 To find durable and cost-effective flooring for your home is not easy. Primarily you have to make a choice between two types of flooring such as LVT and Laminate. Both of them are popular on the flooring market. Which should I choose from the two? It is actually up to your personal needs. After learning their similarities and differences, you will have the answer for LVT vs Laminate.
LVT vs Laminate Differences


Construction Material
LVT is made up of various layers. The core is made from PVC vinyl, which gives dimensional stability and flexibility. Laminate also consists of different layers. The core is made from high-density fibreboard, which is made from wood waste and recycled wood. So it is quite friendly environmental.
Waterproof Performance
Laminate is vulnerable to moisture. Any spills on the laminate floor need to be wiped off in time. If not, it may damage the laminate boards. But LVT has great resistance to moisture. Made from PVC, the core is 100% waterproof. So it can be used in the higher-moisture areas like bathroom and kitchen.
Foot Feel
A laminate board is thicker than an LVT plank. The thickness of a laminate board is usually 6mm to 12mm while LVT is usually 1.5mm to 5mm. You can feel more comfortable when you walk on the laminate because of its thickness. With different core material, laminate feels like the natural wood while LVT feels like the plastic.
Installation
LVT usually supports three types of installation - Glue Down, Loose Lay, and Click Lock. But most laminate has a locking system. It also can be installed without any glue or nail.
Appearance
Compared to LVT, laminate has a more realistic look of natural material such as hardwood and stone.
Sound Insulation
Compared to laminate, LVT has superior soundproof performance, making it much quieter underfoot.
LVT vs Laminate Similarities


Easy Maintenance
Both LVT and laminate are easy to maintain and clean. Routinely use a vacuum to remove the dirt, grits, and debris. For the deeper cleaning, you can use a damp mop to sweep off the dust on the floor. Wax is not required for the maintenance of LVT and laminate.
Layer Construction
LVT and laminate have similar construction. They both have a wear layer. So they are also resistant to wear and scratches, which make them more durable.
DIY Installation
For the click-lock laminate, you can easily complete the installation by yourself at home. For the glue down and loose lay LVT, you can also have the DIY installation with the proper tutorial.
Reasonable Price
Sometimes LVT is expensive than laminate. But the price is not always fixed. It depends on the flooring brand, style, or other factors. But compared to natural hardwood or stone tiles, LVT and laminate are the economical options.
Conclusion
It is hard to select a winner between LVT and laminate. Everyone has their own needs. Before buying flooring, you'd better examine the condition or environment and consult to the professional. Then you can make the right decision.
Want high-quality flooring? Please feel free to contact us at Sales@Cocorosasurefaces.com. We are looking forward to hearing from you!