How to Install Vinyl Flooring n Your Stairs?
Views: 34 Author: Site Editor Publish Time: 2021-09-06 Origin: Site Inquire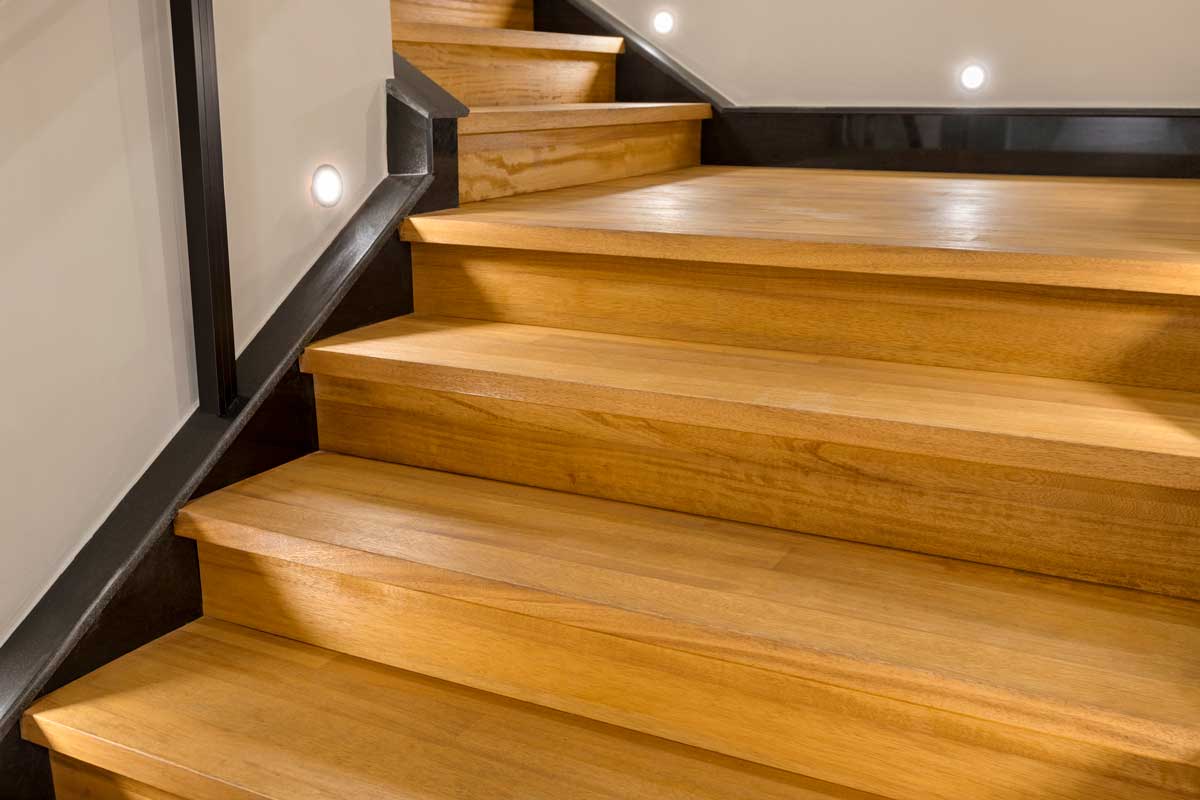 As we know, vinyl flooring is a popular type of flooring that can be installed in almost every area in a house. But if you are living in a duplex house with stairs, can you install vinyl flooring on your stairs?
Whether it is SPC vinyl plank or LVT vinyl tiles, vinyl floor is very suitable for stairs. The reasons are simple. Firstly, it is easy to install and maintain without costing much and repairing all the time. Then, it can give your house a charming and elegant feeling due to its realistic look of natural wood or stone.
However, some homeowners find it a bit difficult to install vinyl flooring on their stairs. Indeed, this job requires some technique and carefulness. Today, let COCOROSA give you complete instructions on how to install vinyl flooring on stairs.
Which Kind of Vinyl Should You Choose?
For stairs, many people would prefer vinyl tiles for they are small and it is easy to lay. However, if you want to wrap the edge of stairs easier, you may need sheet vinyl that is soft and flexible. Otherwise, you need to prepare some stair nosing strips. Therefore, make sure which effect and installation method you want. Then pick the right type of vinyl flooring. In this article, we will tell you how to lay vinyl planks or tiles on the stairs.
Before Installation
Planning Layout For Your Stairs Carefully
This is the most important preparation before installation. You need to find out the best way to lay the vinyl tiles, planks, or sheet vinyl. Measure the exact size of the tread and the vertical sizes of the steps. Make sure how many tiles or how large of sheet vinyl you need for the stairs.
Get All Things You Need For the Installation
1. Some Vinyl Planks or Tiles
2. Stair Nosing Strip(Aluminum Profile)
3. Appropriate Glue or Adhesive For Flooring

4. Rubber Hammer
Clean Out Every Step
Remove any dirt from every step of the stairs. Use a clean cloth or mop with warm water to rub the steps until clean. Then let them get dry naturally. If there are some irregularities on the surface of the steps, you must level them with a leveling compound.
1. Use a utility knife to cut a plank to the right dimension of the vertical side of every step. Please note that you must be very careful and slow to cut the planks. Then apply glue to the underlayment of the cut plank and attach it to the vertical side.
2. Apply glue to a stair nosing strip. Then place it on the edge of the steps.
3. Cut a plank to the dimension of the tread and glue it down. Make sure it fits perfectly with the stair nosing strip and the vertical side. At last, use a rubber hammer to firm them and wait for the glue to dry naturally.
4. Repeat the same steps above until finishing the rest of the stairs.
5. When the glue gets dry, use a vacuum to remove the residual dirt on the floor and use a wet mop to keep them clean.
As you can see, installing vinyl flooring on stairs is not that difficult. Meanwhile, high-quality vinyl flooring also means a lot. COCOROSA is a professional manufacturer and supplier of SPC and LVT vinyl flooring. We can give you plenty of ideas about decorating your house with vinyl flooring. If you are looking for vinyl flooring and design suggestions, please contact us directly at Sales@Cocorosasurefaces.com.